Welcome to the Sir Grout Western New Jersey Blog where we discuss topics of interest pertaining to the hard surface restoration industry.
Published February 14, 2019
A Stone Cleaning in Watchung, NJ Was All These Marble Floors Needed to Regain Their Former Appearance
Marble is an elegant natural stone that can look great on any surface. Because of its beautiful patterns and many available finishes, marble is a popular choice for flooring. Most people believe that since it's a stone, marble is naturally resistant to damage.
READ MORE
Published February 18, 2016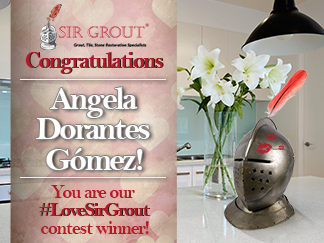 Who Solved the Puzzle? Announcing the Love Sir Grout Facebook Contest Winner, Grand Prize, and More!
If you have been following Sir Grout on Facebook, you probably noticed we held our very first Valentine's Day contest, #LoveSirGrout. Many of our followers started the word hunt with us, constantly looking for the clues on countertops, tiles, and bathrooms.
READ MORE